Women's footy is going through a revolution and in 2017 the AFL recognised this by introducing the inaugural NAB Women's AFL competition.   Such is the popularity of the sport amongst girls and women that this year an extra 250 teams have been formed and AFL Victoria is considering scheduling games mid-week to cope with a shortage of grounds. We here at Footy Trips have seen the sport growing amongst women with more and more teams enjoying end of season trips.
For the third year in a row, Pascoe Vale Women's football club has booked their end of season trip with Footy Trips, with 38 women heading to the Gold Coast for one of the largest team trips we've ever seen!
We contacted the organiser of their trip, Jessie Coletti, to get the inside scoop on just how she managed to get such a big group organised, as well as how she came to play footy in the first place.
Footy Trips (FC): How long have you been playing football?
Jessie Coletti (JC): I have basically been playing football my entire life. My dad was my biggest influence on me and taught me everything I know. I was the only girl playing footy with the boys at lunch times in primary school. I wanted to play for a club but footy was very male dominated and according to mum and dad "too rough for girls" which was only fair as they were looking out for my wellbeing. I continued playing in high school where women's football was beginning to grow. One of the girls on the school team asked a few of us to come down and play for Pascoe Vale after finishing year 12. I have been there for 4 years now. Mum and dad are extremely supportive now too of course with the growth of women's footy, and attend all my games.
FT: What attracted you to the sport?
JC: My family. Football was basically instilled in me from birth as my family were (and still are) mad Carlton supporters. I'd attend games at Princes Park, back then known as Optus Oval; Carlton's home ground, with my parents. Any opportunity we had, dad and I would always have a kick of the footy at our local footy ground in Brunswick, Melbourne. We have also celebrated the grand final every year since I can remember, regardless of who made it. It was like a spiritual day for our family and friends when nothing else but footy came first on the big screen. We'd bet on the Norm Smith, prepare a BBQ, and the celebrations would go from morning to night.
FC: Do you play any other sports?
JC: I played heaps of other sports at school with many girls who now also play for Pascoe Vale. This included soccer, futsul, table tennis, volleyball, netball, and basketball.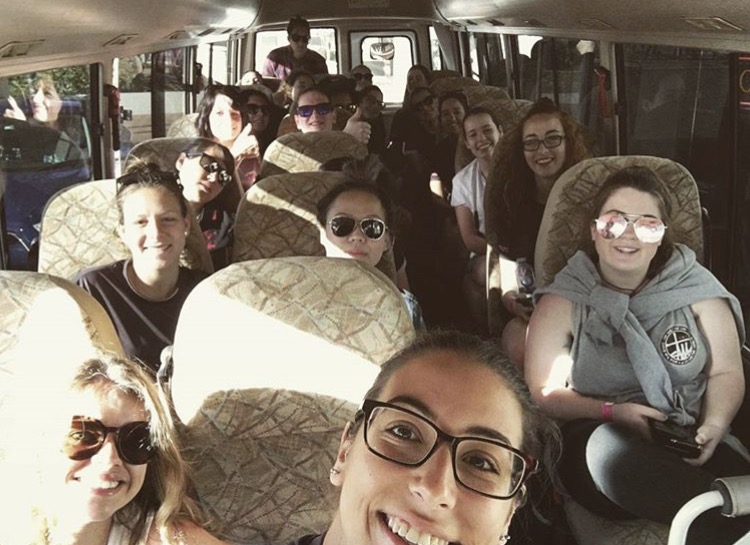 FT: What do you like the most about playing football?
JC: Playing for the love and passion of the game, and being involved in a social, energetic and fun environment with the best possible teammates anyone could have. It's an escape from the daily grind.
FT: Have you ever had any injuries?
JC: I sustained one injury in 2016 where I ruptured the deltoid ligament in my ankle playing my first ever VFL game. I was out for about 7 months and had to wear a moon boot for 4 weeks. I played only 5 games for the season at Pascoe Vale which was heartbreaking, but overall I learned about and discovered the importance of strength and conditioning, recovery and rehabilitation.
FT: Now for the fun stuff, how many end of season trips have you been on before?
JC: I have been on two, both booked through Footy Trips!   My first was in Byron Bay in 2015, and then Surfers Paradise in 2016.
FT: What prompted you to be the organiser?
JC: The team captain in 2015 organised the footy trip to Byron Bay. So when I was voted in as captain in 2016, I just assumed that it would be logical for me to do the same that year, by choice of course. I find it rewarding organising these trips for the team and wanted to do the same again this year.
FT: How did you go about organising your trip?
JC: There was no doubt the girls would be interested in going away all together. Many of the girls spoke about how keen they already were before organising anything and round 1 even began! We are one big family so that was the easy part. Seeing as Pascoe Vale now had 2 senior women's teams with a lot more numbers than the previous year, I decided to email Alisha from 'Footy Trips' (who I consulted with the previous year and found absolutely amazing) early to get a few quotes and to see what destinations were on offer. After speaking to a few girls one night at dinner after training and seeking advice on how we should plan our trip, it was decided that we cast a classic Facebook poll and see which destination got the most votes. Most of the team voted we go back to Surfers Paradise. We had many new players, but many of those who attended last year's footy trip voted to go back to Surfers Paradise this year considering how great our experience was booking through 'Footy Trips'.

Once this was sorted, Alisha gave me a range of flexible options with different prices, dates and flight times the team could choose from in October once the season, including finals of course, was well and truly over. This was determined again by another Facebook poll. Once this was sorted, deposits of $150 were due. This was probably the most stressful task to do for 38 players, where we needed to meet a deadline and I was responsible for handling a huge sum of money! But it was not as bad as I anticipated; my teammates were extremely organized and really understanding on how stressful the responsibility was, and hence they made is so much easier. Of course, like any situation, there were a few barriers, but nothing that could not be managed through trust and good communication between us!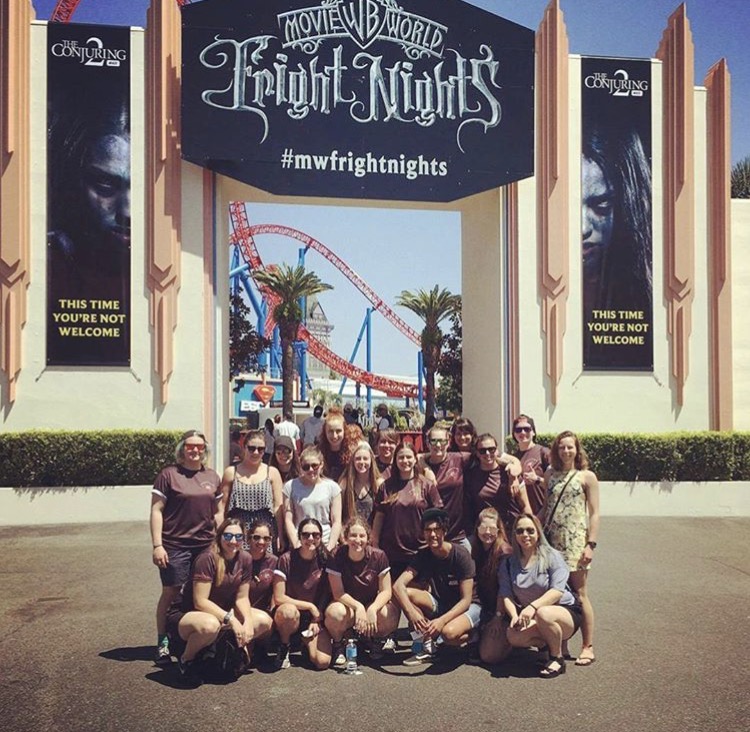 FT: What's the best thing about going on an end of season footy trip?
JC: Being away from reality with all of your best mates and making priceless memories together that will last a lifetime.
FT: Do you have any sort of tradition or rules for your trip/s?
JC: We get footy trip tops made every year with all the players names/nicknames on the back. We try wear them as much as we can for most of the trip. We designate one night to make sure everyone is wearing their footy trip top when we are all out together somewhere. We have heaps of traditions, but keep it sensible always.

One of the girls came up with an idea last year that we buy little green army toy soldiers (like the ones in Toy Story) and each player does a lucky dip to see which one they get. Everyone makes note of the stance adopted by the toy soldier they get; some are standing, some are crouching, some are lying down. Everyone must always have their toy figure on them, and one person is made 'the Sergeant'. At any random moment during the trip, whenever the Sergeant blows their whistle, everyone must assume their position of their figure for one whole minute no matter where they are. If someone breaks their position, they finish their drink! It's great fun. We have one of the girls already making a list of ideas for this year's trip! There are heaps of new girls and it will be their first footy trip this year, so we are hoping to get the L plates up and going too.
FT: What's the funniest/craziest thing you've done or seen on a footy trip?
JC: There's so many. There's no particular incident on its own. We all do our own thing during the day in groups because there are just so many of us. But the funniest times are when we all come together at night before we go out. We all have one designated room we go to before the night begins to have a few drinks, play some games and have some laughs before heading into town. It's great because the whole team gets together and this where culture and friendship builds. You get to know your teammates better off the field on a more personal level.
FT: And lastly – why did you book with Footy Trips?
JC: Our 2015 captain booked through Footy Trips when we went to Byron Bay, and the following year when I was voted in as Captain, she recommended Footy Trips to me. In particular, she recommended Alisha from the team and passed her email onto me. I booked 2016 and now 2017 through Alisha and it could not have gone any smoother! This company goes above and beyond for footy teams and are super easy to work with. We received complimentary pamper packs, an incredible raffle package to raise money for our own trip, and bonuses such as drink vouchers to use on our trip which is more than we could ever ask for. Booking a trip for 38 people would seem almost impossible without you guys!
So there you have it – another happy customer!  Thank you Jessie for sharing your story with us, and hopefully it will encourage others to take on the role as organiser for their team, knowing that they have us here at Footy Trips to do a lot of the legwork for them.
If you have a Footy Trips story to tell, feel free to email us at info@footytrips.com.au.